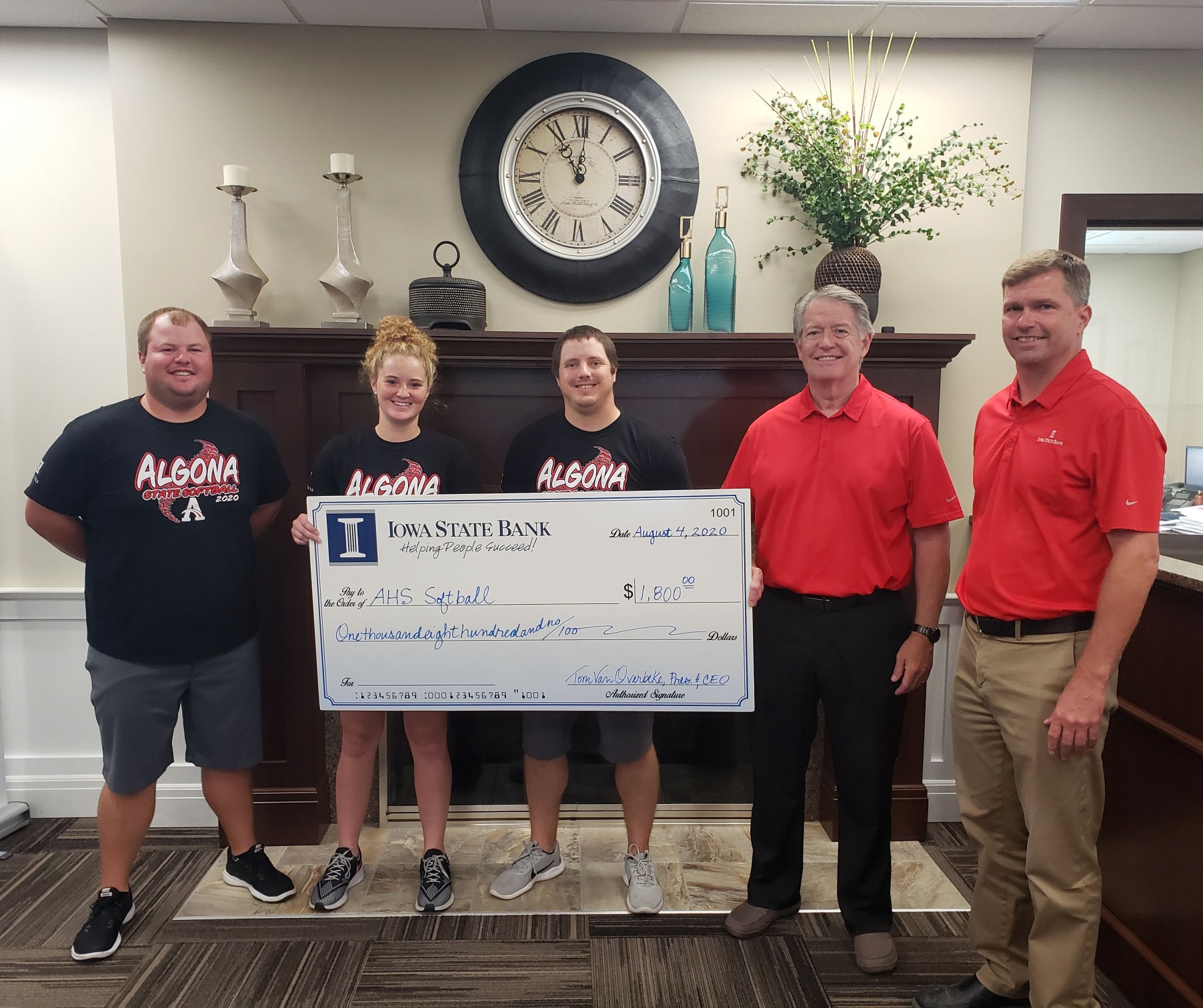 As the Algona Bulldogs made their second appearance in a row with a trip to the 2020 Girls State Softball Tournament, Iowa State Bank proudly announces their donation of $1,800 to the AHS athletic program following the sales of playoff t-shirts.
"We're pleased that we could make a donation to support the Bulldogs int heir second trip to the state softball tournament while promoting school spirit," remarked Iowa State Bank President Tom Van Overbeke. "The community purchased 200 t-shirts to showcase their school pride and we're very proud to be a part of the Bulldogs' success," said Van Overbeke. Despite the unusual school sports season in 2019-2020, the bank contributed over $10,000 to the Algona High School sports programs through the sponsorship to t-shirts this year alone. This is the second year for the bank's support of state tournament sports appearances. Van Overbeke added, "This is a great way to support our student athletes and to celebrate success. We hope to continue this tradition in the future."
Pictured with the donation check from Iowa State Bank are (left to right): Ryan King, AHS Assistant Softball Coach; AHS graduated senior Kameryn Etherington, and AHS Athletic Director Andy Jacobson along with Tom Van Overbeke, President & CEO of Iowa State Bank and Jason Wartick, Executive Vice President & Chief Credit Officer.