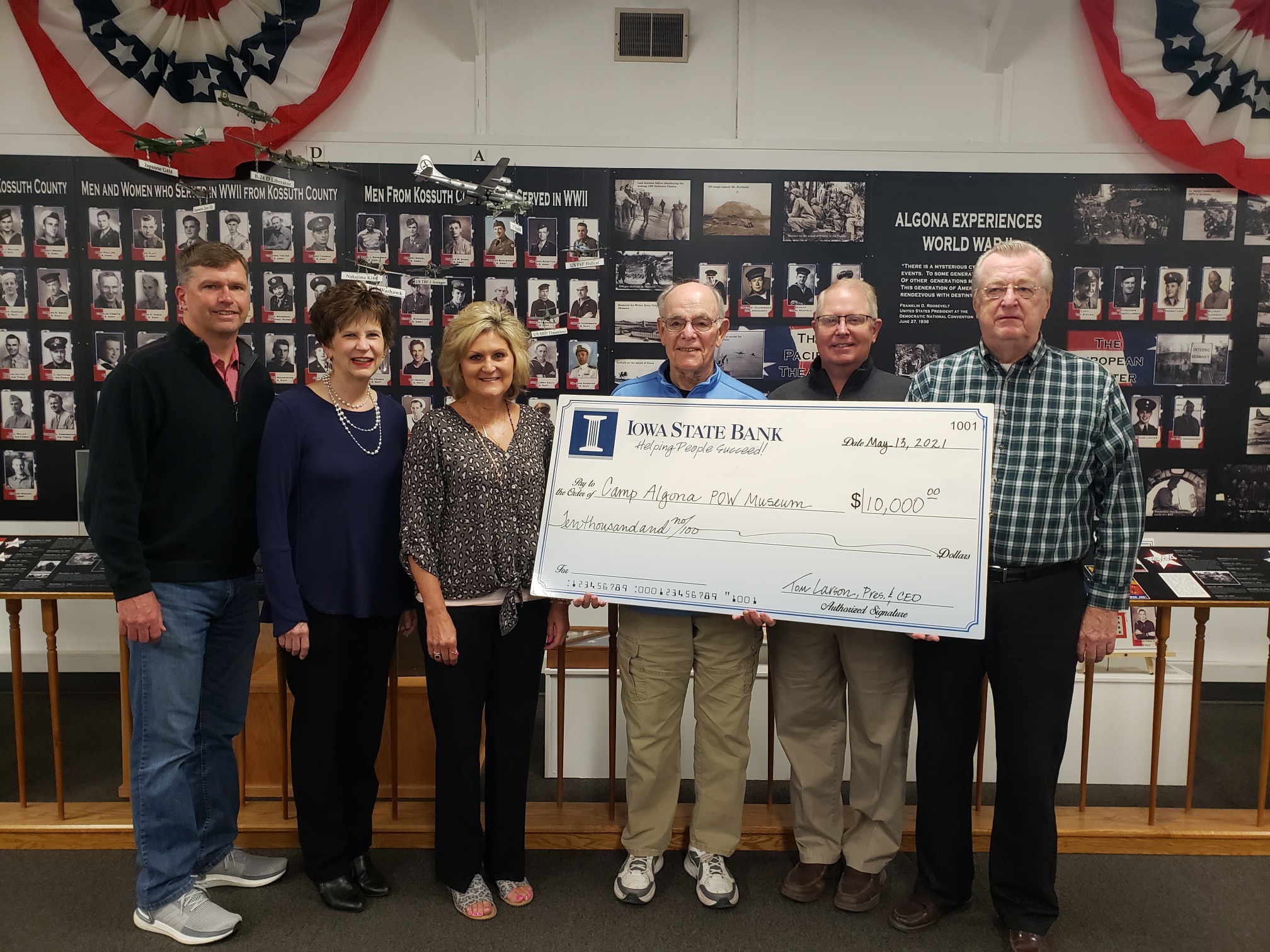 A gift from Iowa State Bank will help mark the spot of the original Camp Algona Prisoner of War Camp at the Algona Municipal Airport.
Bank executives Jason Wartick, Kristie Brown and Laurie Vitzthum presented a check for $10,000 to the Camp Algona POW Museum's directors Jerry Yocum, Brian Connick and Don Hansen.
The donation will help the museum with its latest project at the airport location that includes an outdoor exhibit, shelter and additional information for visitors to be directed to the Camp Algona Museum. The bank has a long-standing history of support for the museum as the bank was the initial donor to help secure the museum's permanent location in 2004.