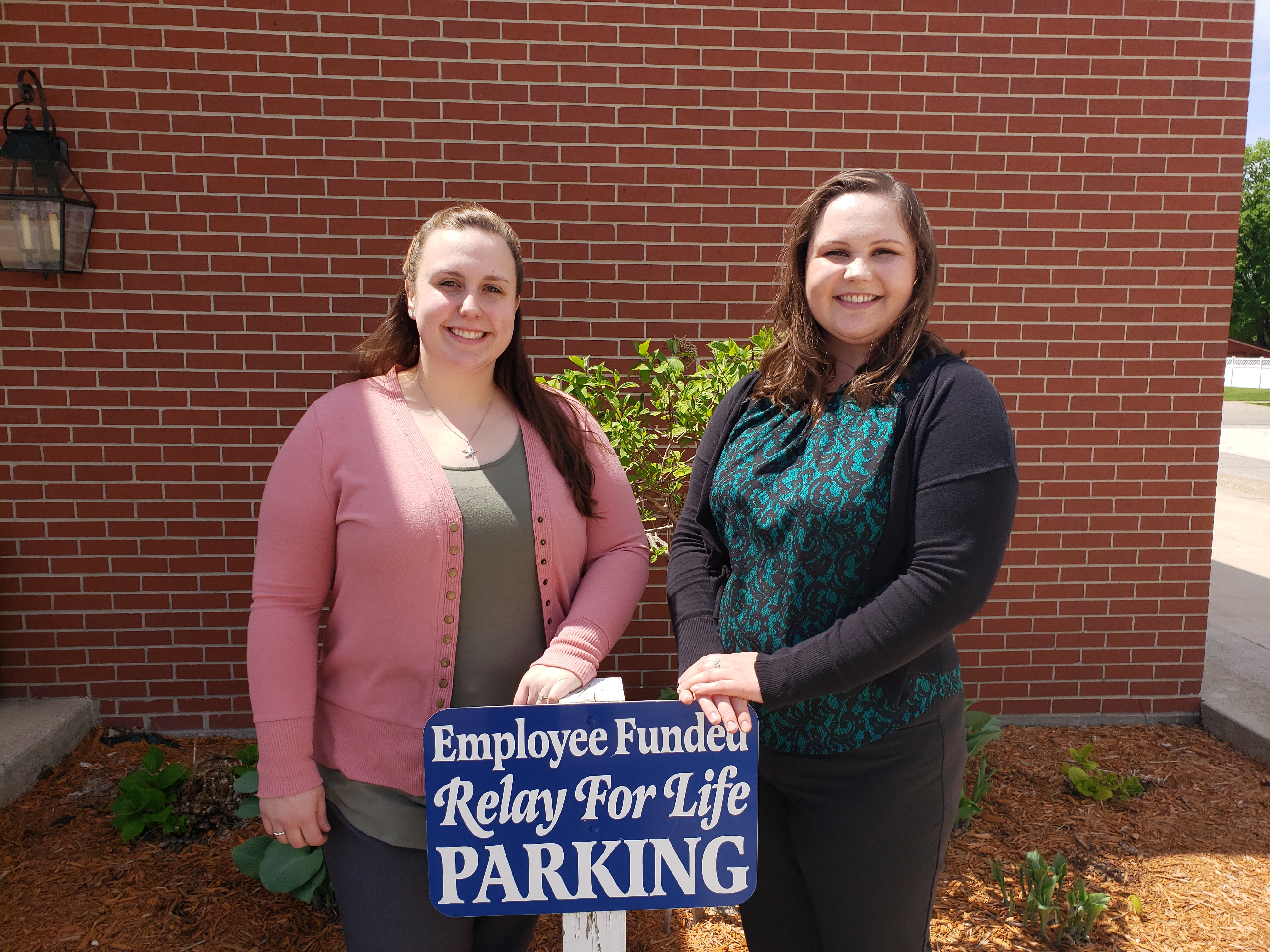 Ask the employees at the Iowa State Bank how long they've had a Relay for Life team, and they will answer, "As long as there has been a Relay, the bank's had a team." Those unofficial years of service are demonstrated in the fact that the Iowa State Bank has had a physical presence at the Kossuth County Relay for Life every single year.
Employees have worked together to have a team and to contribute to the Relay in a number of ways. The group is known as the ISB Community Crusaders and in recent years has expanded their charitable reach beyond the Relay with designated charities and events for each quarter. The Crusaders work in all of our branches including Algona, Corwith, Ruthven and Wesley. Specifically, the group uses a monthly jeans day, the sale of a special employee parking space, and sales from the group's annual garage sale to contribute to the Kossuth Co. Relay for Life. In 2018, the Crusaders used funds raised over a year to contribute $5,000 to the Kossuth event.
Amber Traub and Jordan Nall lead the 2019 ISB Community Crusaders. In addition to leading the employees, Nall is working with the Kossuth County Relay planning committee and will sing the National Anthem at the start of the 2019 Relay foe Life.
In addition to the employee contributions, the bank has been a corporate sponsor as well. This year, the bank contributed $2,000 as a corporate sponsor for the Kossuth County event. The bank supports employee fundraising efforts through advertising and social media support as well as signage and event space. The bank also recognizes former employees who have lost their battles with cancer through the purchase of luminaries with a photo and tribute.