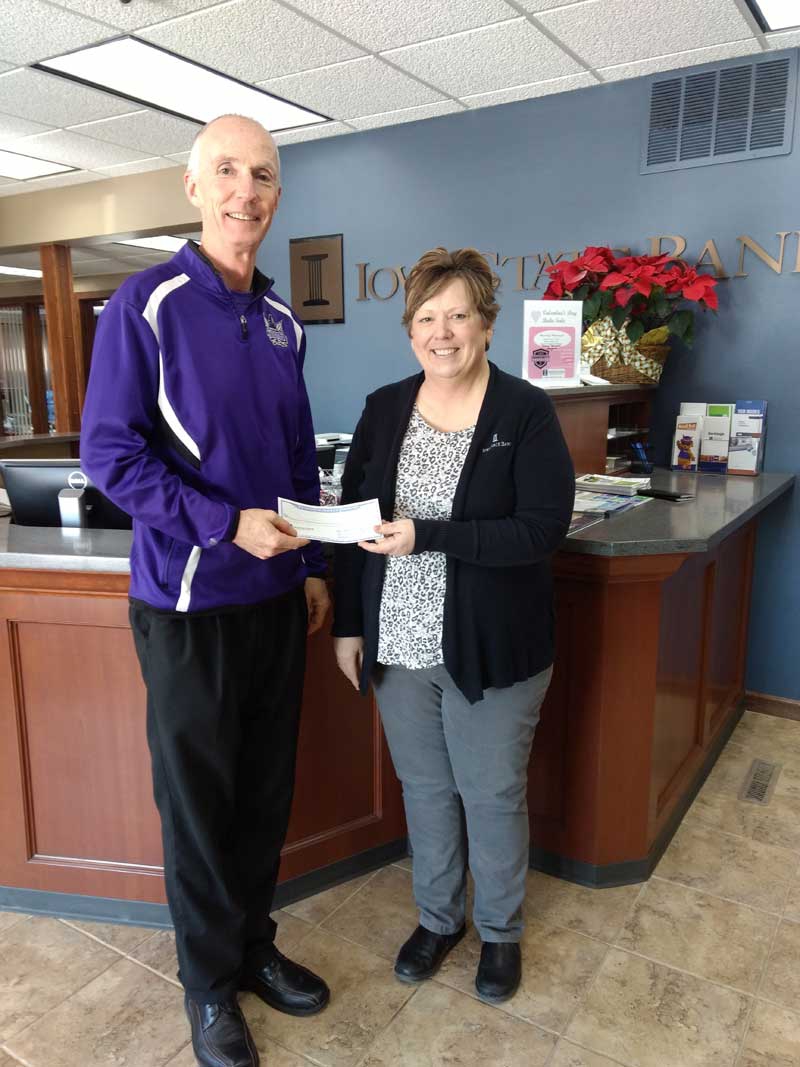 Crusaders Add to Hot Lunch Program
The Ruthven-Ayrshire Schools got a boost to their school lunch program thanks to a donation by the Iowa State Bank Community Crusaders. The ISB Community Crusaders added $1,600 to the Ruthven-Ayrshire Schools hot lunch program thanks to the community's support of their various fundraisers held throughout the past year. The ISB Community Crusaders are a group of volunteer employees who work together to conduct fundraisers on behalf of various local charities chosen by the employees.
R/A Schools principal Jon Josephson accepted the check from Janelle Hoffman of Iowa State Bank.