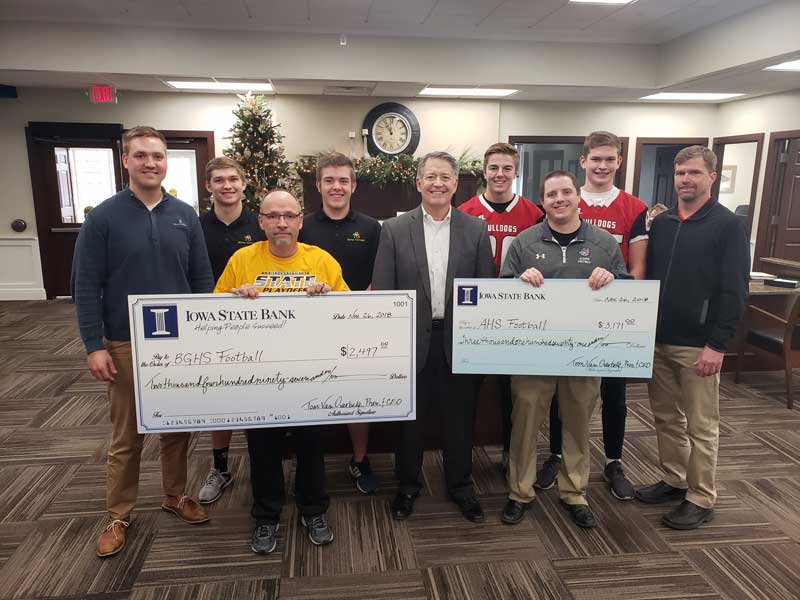 Donation Fits AHS & BGHS Athletics to a T!
As both local high schools celebrated successful football seasons in the playoffs this year, Iowa State Bank announces their donation to athletic programs at both Algona High School and Bishop Garrigan High School following the sales of playoff t-shirts.
T-shirt sales resulted ina donation to Algona High School for $3,171 and a donation to Bishop Garrigan High School for $2,497. "We're pleased that we could make donations to both schools that would help student athletic programs while promoting school spirit for both schools," remarked Iowa State Bank PResident Tom Van Overbeke. "To have two schools int he football playoffs is a great accomplishment, and one that our entire community can take pride in," said Van Overbeke.
As playoff t-shirts were sold at both schools, the bank paid for the cost of the t-shirts for both high schools so that all of the proceeds from t-shirt sales could be used by the schools. At Algona HIgh School, the funds went to defray the costs of pep buses for students, while at Bishop Garrigan, the funds went to purchase helmets and equipment for the football program.