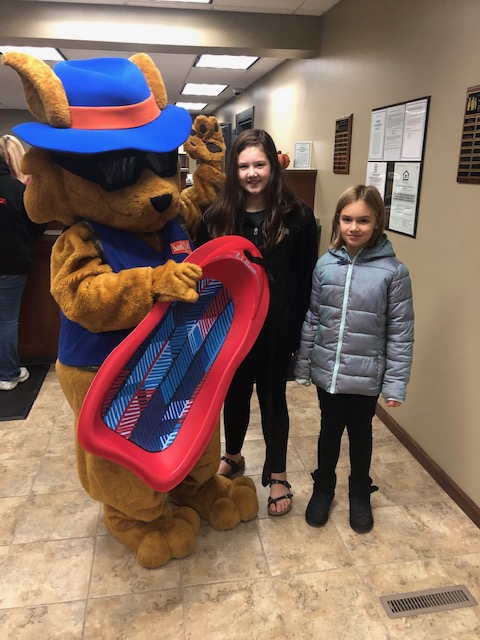 Emmetsburg Girl Predicts First Snowfall in Kool Kat Contest
A twelve year-old Emmetsburg girl predicted the first snowfall in "Kool Kat's First Snow Contest" sponsored by the Kool Kat Kids Club of Iowa State Bank. Rachel Chapman, rural Emmetsburg, was the winner with her guess of two inches of snowfall on November 17. She won a new sled for her prediction. Entrants had to guess the first inch of measurable snowfall at Algona, Iowa, with their entry in the contest.
Rachal Chapman is pictured with Kool Kat, and her sister Katie with her prize in Kool Kat's First Snow Contest at Iowa State Bank, Ruthven.