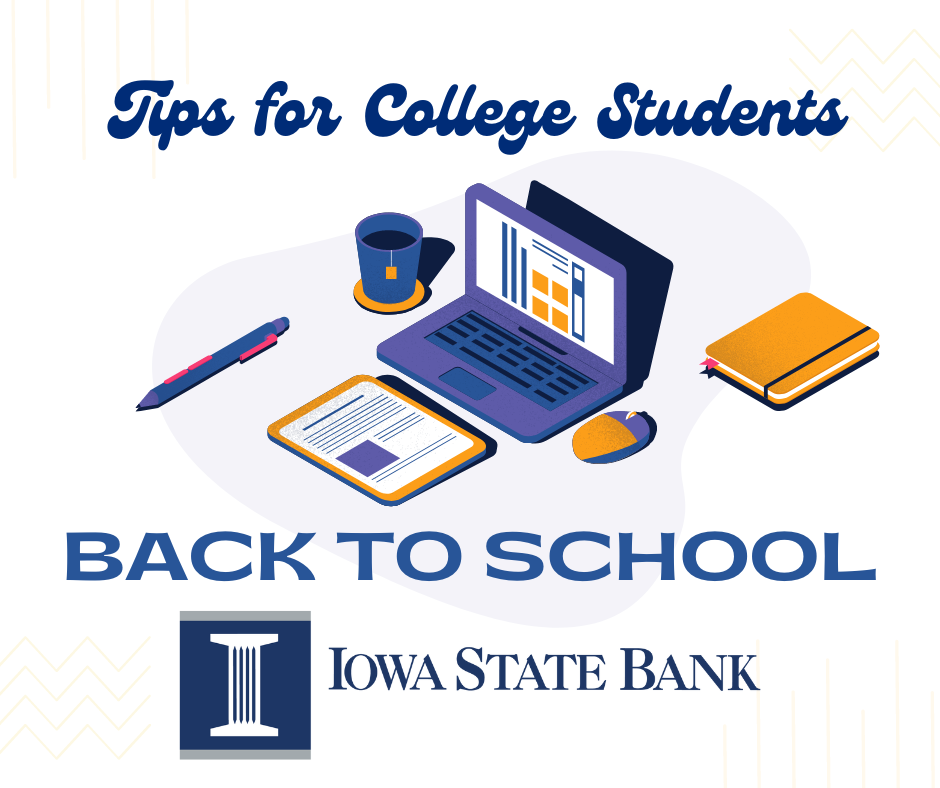 Managing money in college can be difficult. Here are some tips to make it easier.
College students might struggle with their finances, but this can potentially be the perfect time for young adults to learn financial responsibility. Here are five tips students can use to improve their personal finances while away at school:
Find a side hustle — To offset some college costs, students can get part-time jobs to create a stream of income. If you can balance your course schedule with a part-time job, you can pay down or pay off debts while having some spending cash. Start by seeing if your school has a work-study program that you can take advantage of or find a paid internship to jump-start your career.
Use a budget — Managing your money can be challenging. Creating a budget can make it easier. To create a budget, start by figuring out your fixed costs, like housing bills and streaming subscriptions, or by setting aside money for groceries or going out. You'll also need to understand the amount of money you have to spend. Use notebooks, spreadsheets or apps to help you keep track of how much money you have to spend on these different categories.
Apply for scholarships — One great way to lessen the cost of education is to apply for scholarships and grants. You don't have to worry about repaying these, so they are a less stressful way to pay for college. Typically, scholarships have requirements you'll need to fulfill, so be sure to read the fine print before applying. Be watchful for scholarship deadlines and plan for next year accordingly.
Student loans — If scholarships and grants don't pan out or aren't enough, student loans are another option to pay for your education. There is no shame in taking out federal or personal student loans, but be careful in which loan you choose by comparing rates and asking for help from experts. Also, be careful in paying back student loan debts. Deferring them until you graduate can help lessen your debt now, but depending on the terms of the loan, you may end up having to pay more over the life of the loan. Read the fine print.
Credit card responsibility and benefits — Opening a credit card in college can help you build your credit score for big purchases later in life. Before opening a credit card, compare different cards to find the best one that fits your needs. You should compare different attributes like interest rates, rewards points and annual percentage rates (APRs) to find the best fit. For your first credit card, try to start with an account that has a low limit and remember to always pay your bills on time and avoid maxing out your card. If you set up a solid payment plan, you can build a good credit score and good money habits.
These tips are provided by Iowa State Bank in partnership with the Iowa Bankers Association. For additional tips on making your money work for you, ask your banker at Iowa State Bank.