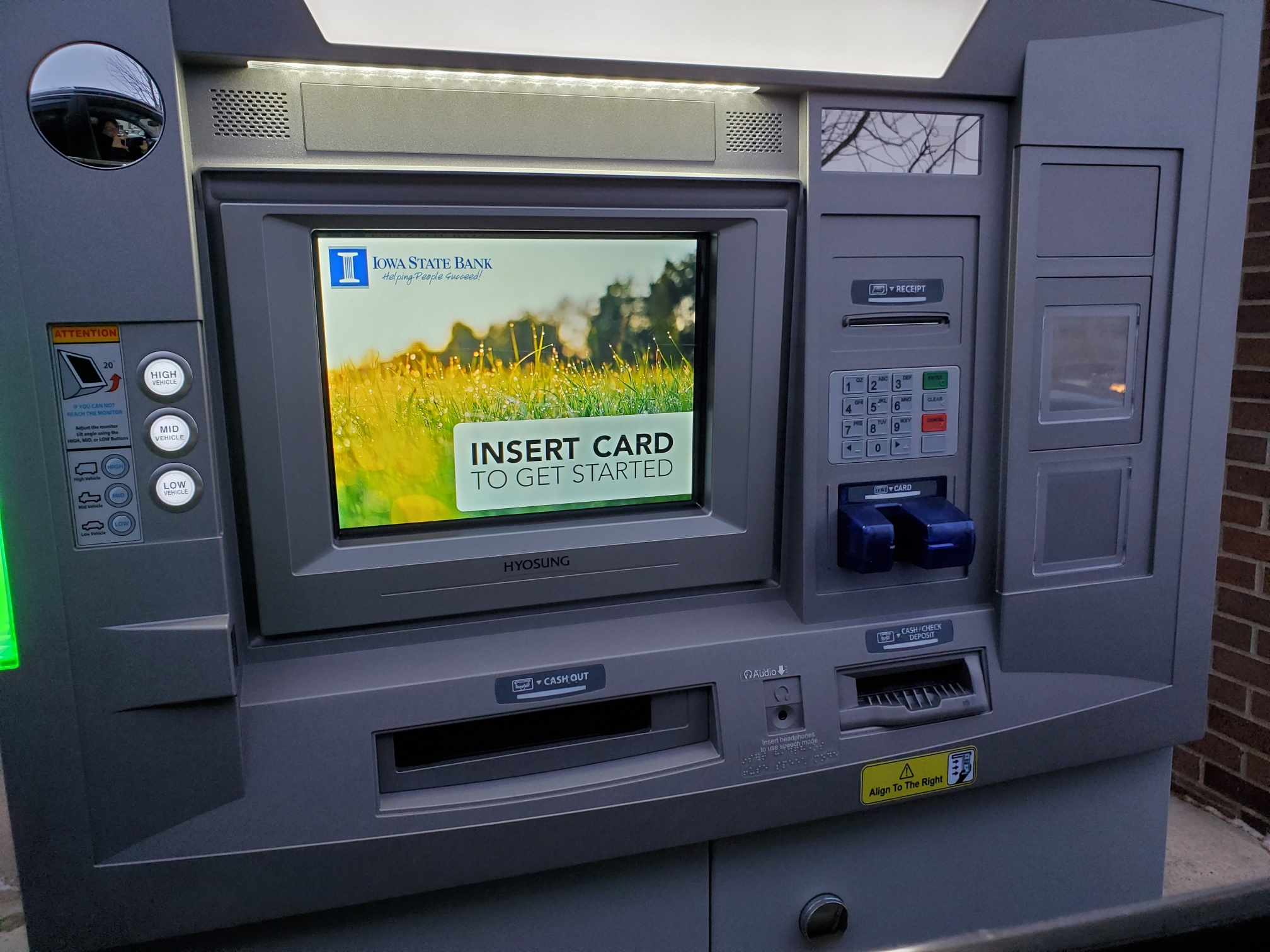 We're pleased to announce that Iowa Sate Bank is participating in the MoneyPass Network of ATMs. This allows Iowa State Bank debit cardholders surcharge-free access at all MoneyPass ATMs.
Look for the MoneyPass logo on ATM machines throughout the United States and in Puerto Rico. MoneyPass is one of the largest surcharge-free netowrks in the nation with 32,000 conveniently located ATMs.
Wondering about locations for these machines? Go to: https://www.moneypass.com/atm-locator.html.