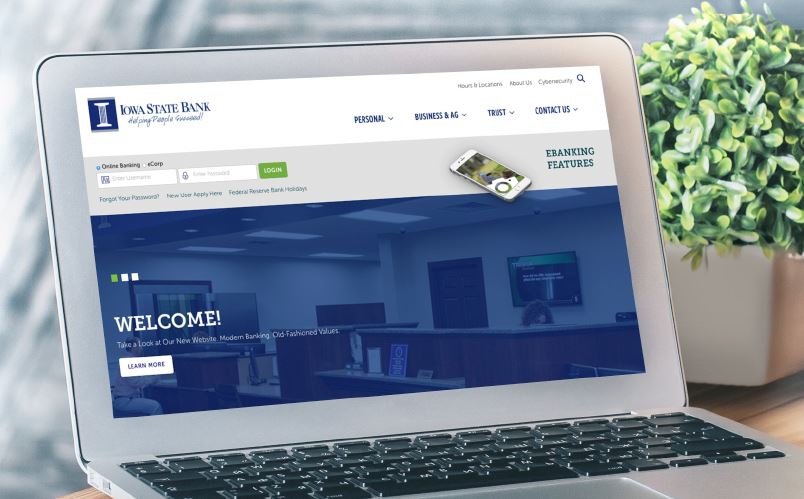 Beginning Monday, May 17, 2021, we will offer account activity "Alerts," for Online Banking and eCorp Business Banking users.
Get an Alert the moment something important happens in your account by text*, email, within our Online Banking message center, or through our Mobile Banking app* -- BankISB.
Alerts let you know exactly what's happening with your money and can make you aware of potentially suspicious activity.
Choose from dozens of Alerts to monitor your account activity:
A deposit was made to your account.
An ATM withdrawal is made.
A check clears that exceeds the amount your set.
And, more!
Alerts are delivered the way you choose:
Text Message -- One of the easiest ways to receive Alerts is through text messages on your smartphone*, or wearable device.
Email -- Receive email messages about your account activity.
Online Banking Message Center -- View your Alerts every time you log on to Online or eCorp Business Banking.
Mobile Banking App* BankISB -- Get push notifications form the BankISB Mobile App. Enroll for alerts directly from the app. (Available for Online Banking users only.)
Set up your real-time Alerts starting Monday, May 17, 2021:
Login to Online Banking or eCorp Business Banking. Select Alerts.
Click each category in Alert Options to view the list of available alerts.
Select the Alerts you want to receive for each account. Then check how you would like to receive them, and save.
Choose push notifications from your BankISB mobile app. (Currently available for Online Banking users only.)
*Message and data rates may apply.