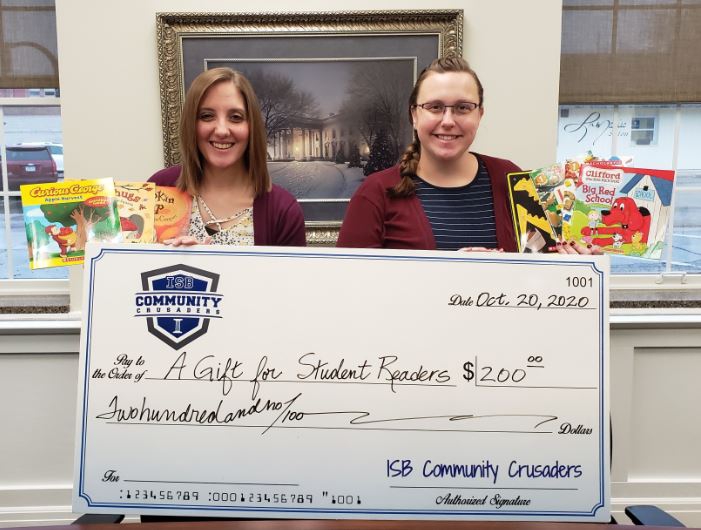 It's been said that reading gives us somewhere to go when we have to stay where we are. As we all stay home just a little more than usual, the ISB Community Crusaders are encouraging students to pick up a book with a donation to local schools. The employee-funded charity made donations of $200 each to both the Algona Community School District and Bishop Garrigan Schools to help students in need purchase leisure reading books.
ISB Community Crusaders Co-Chairs Brianna Marso and Amber Traub are pictured with some of their young reader favorites.
Iowa State Bank employees created the employee-funded charity, the ISB Community Crusaders many years ago. The group's mission originally began with the Relay for Life and has expanded to assist a variety of human services causes. Bank employees participate in jeans days, bake sales, the sale of a parking space, and other small fundraisers to make donations to local charities. They have volunteered at events such as the summer lunch program and the trunk-or-treat event in past years.