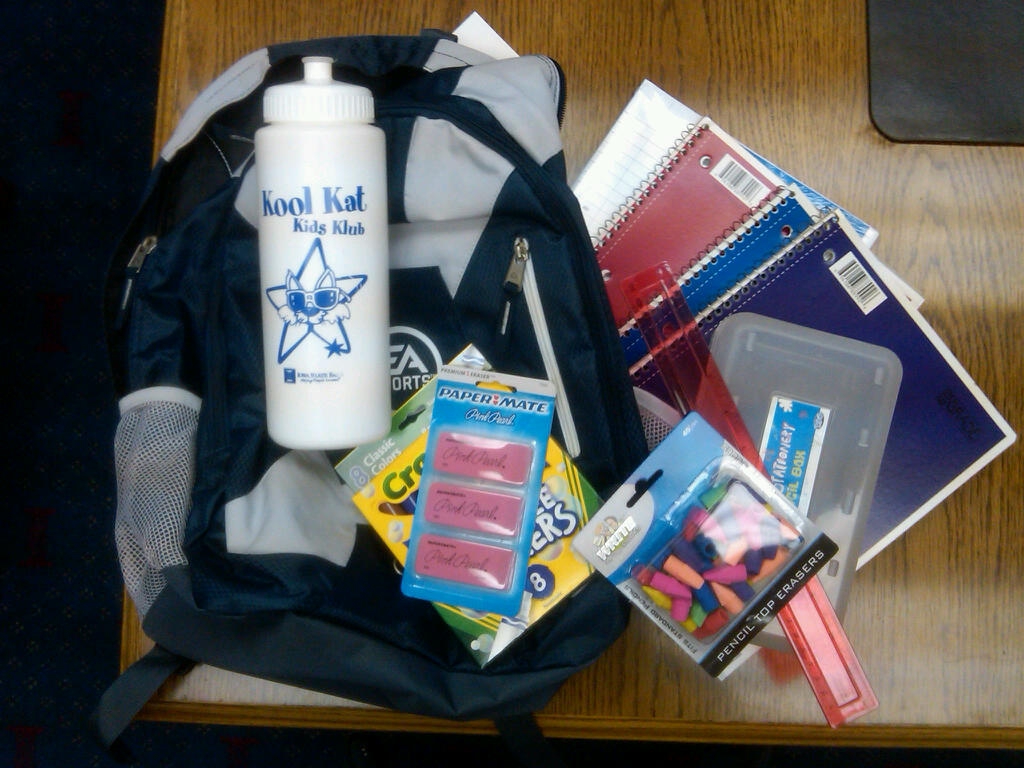 It's important to have the right tools to succeed in school, and that is why Iowa State Bank is sponsoring a School Supply Drive for the 2019-2020 school year to benefit two area schools – LuVerne Elementary and the Ruthven-Ayrshire Schools. The drive will give children necessary school supplies to start the school year off on the right foot. Iowa State Bank asks for your help in making this donation drive as successful as possible.
In our Corwith & Wesley Offices now through August 16:
Lu Verne Elementary seeks the following items:
Three-ring binders
All sizes of Post-It notes
Expo dry erase markers
Kleenex
Clorox wipes
Hand sanitizer
Freezer zip-lock bags in the quart and gallon sizes
In addition, the bank will serve as a collection point for Boxtops for Education throughout the year. Iowa State Bank will deliver the supplies to Lu Verne Elementary following the end of the collection period August 16.
In our Ruthven office now through August 23:
Bring new, unopened school supplies such as:
Backpacks
Notebook
Pens & pencils
Glue sticks
Scissors
Cash donations are also welcome
Iowa State Bank supports the communities it serves. On average, Iowa State Bank donates to over 180 local organizations with contributions totaling over $115,000 annually. These contributions focus on the area non-profit organizations that support the health, educational and recreational organizations that make our communities a better place to live.