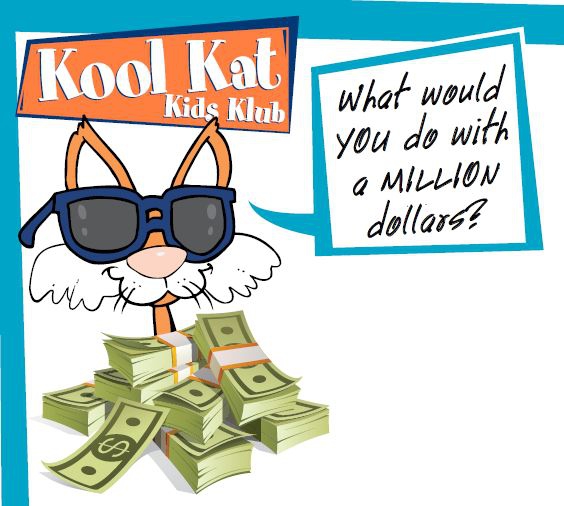 When kids were asked to dream big about what they would do with a million dollars, the answers were creative and generous, and the number of entries were plentiful in the recent contest hosted by the Iowa State Bank Kool Kat Kids Klub. Each banking office chose a winner in each of three age categories in the contest. Winners received a twenty-five dollar gift card.
In Ruthven, the winners are:
Ages 3 - 6 = Averia Haack
Averie, age 6, created a colorful art entry and wrote that she would help rescue animals and buy toys if she had a million dollars.
Ages 7 - 9 = Elliot Mehan
Eight year-old Elliot created an art entry and wrote that she would give half of it to good will and keep half for herself. HEr entry featured a drawing of the split of the money.
Ages 10 - 12 = Olivia Harris
Olive, age 12, stated, "If I won a million dollars, I would put it into my savings account then use it to pay for bills when I get out of school." Her entry was complete with an artistic rendition as well.
SInce Kool Kat's birth in 2001, the Kool Kat Kids Klub has been working to teach kids about saving money at Iowa State Bank.