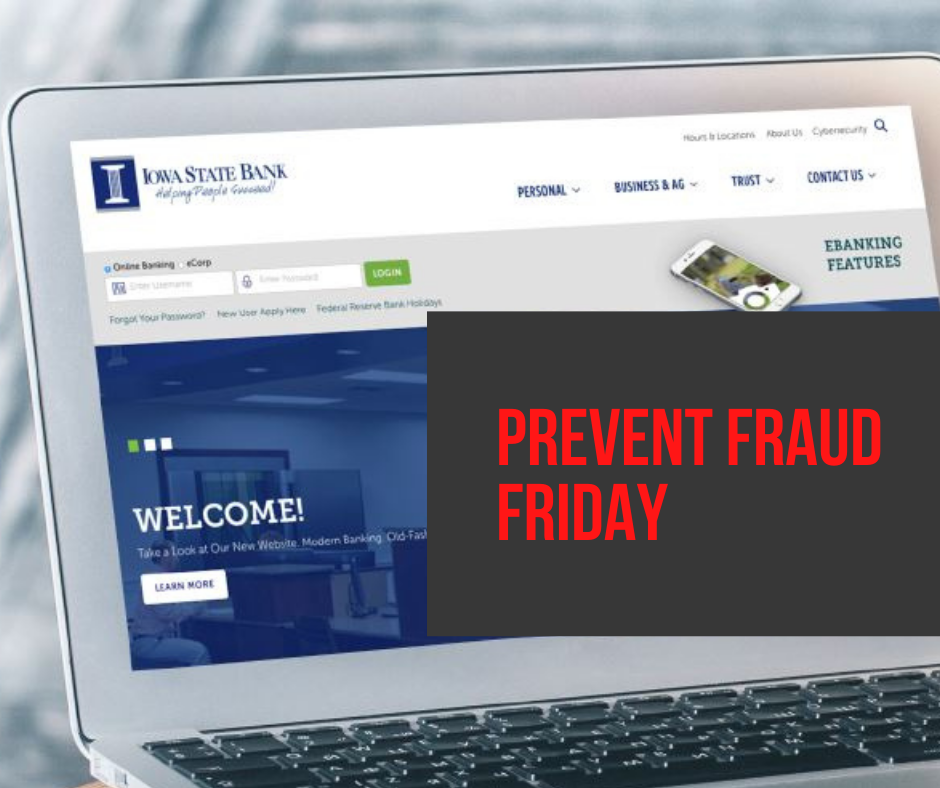 How to Protect Yourself
Mobile devices provide convenience and have become something many of us rely upon daily. Cybercriminals have also seized upon this convenience as a way to commit fraud. Consider the following tips to protect your devices.
Watch for phishing attacks. Cybercriminals will try to steal your personal information to gain access to your accounts through phishing emails and text messages. Be suspicious of any communication requesting you to provide personal information, especially if the communication attempts to induce panic or threaten you into making a hasty decision.
Avoid links and attachments. Clicking on links and attachments in phishing emails and text messages may cause you to unknowingly download malware on your device, which could give cybercriminals access to your device and accounts. If you receive an email and are unsure if it is legitimate, contact the company the message claims to be representing to verify its authenticity.
Keep personal information private. Never share personal or account information with someone online or over the phone.
Keep your mobile device updated. The operating systems on mobile devices are updated regularly to provide new features and keep your device secure. Cybercriminals will target devices using old operating systems that aren't as well protected.
Be cautious using payment apps. Before you send a payment to anyone through a payment app like Venmo or PayPal, confirm you have their correct account information.
Watch your accounts. Check your accounts frequently for transactions you don't recognize. If you see any, report them to your bank immediately. Use online banking or mobile banking apps to monitor your accounts. Some apps, such as the BankISB app, offer the ability to turn on-and-off your debit card, should you suspect fraud.
Change your passwords. Update the passwords on your online accounts and activate two-factor authentication to give your accounts an extra layer of protection.
Check your credit report. It's good practice to check your credit report once a year to make sure everything is accurate. You can obtain your free credit report at annualcreditreport.com.
If you believe you are a victim of fraud, contact your bank to report the issue. They can help you review your accounts for fraudulent transactions and provide instruction on further steps to take.
This information is provided courtesy of Iowa State Bank in partnership with the Iowa Bankers Association.