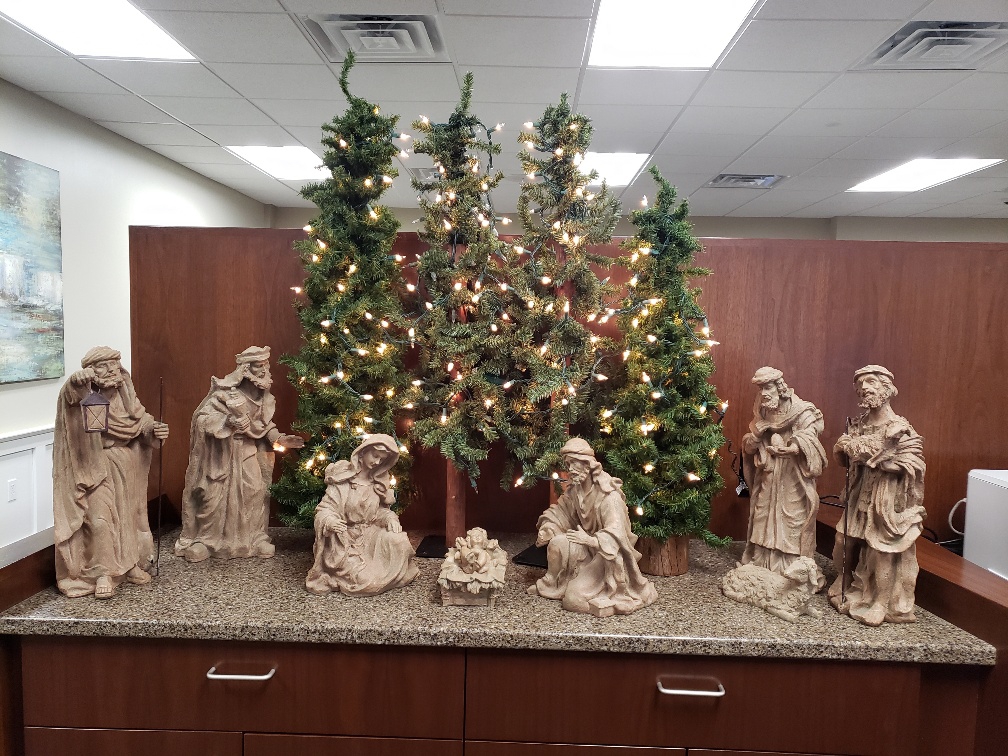 Thanks to the generosity of the Ruthven community, the residents of the Ruthven Care Center communities received Christmas gifts this holiday. "For 17 years the bank has been delivering Christmas gifts to local care center residents through our Sharing Tree program, and with a few changes due to the pandemic, we were so grateful to deliver gifts again this year," remarked Sheree Eischen of Iowa State Bank, the program's organizer.
Instead of the traditional Sharing Tree in the bank's lobby, Eischen hung a Giving Garland in the bank's entryway so that local residents could still pick up gift tags with gift suggestions for residents of the Ruthven Community Care Center, Assisted Living Center and RCCC Villa. The bank's lobby access was limited due to the pandemic during the time of the gift collection. Gifts were then returned to the entryway for the residents. Fifty gifts were delivered with generous support from the community. "Only a few gift tags remained near the deadline, and the bank graciously picked up those gifts," remarked Eischen. "The care center was very happy we continued this tradition because of the difficult year the residents have endured," Eischen continued.
All of the gifts were wrapped and delivered to residents in time for Christmas. "All of our employees were very proud that we could continue this tradition, and we look forward to a more traditional delivery next year with the help of the Ruthven/Ayrshire students as we have done in years past," said Eischen.