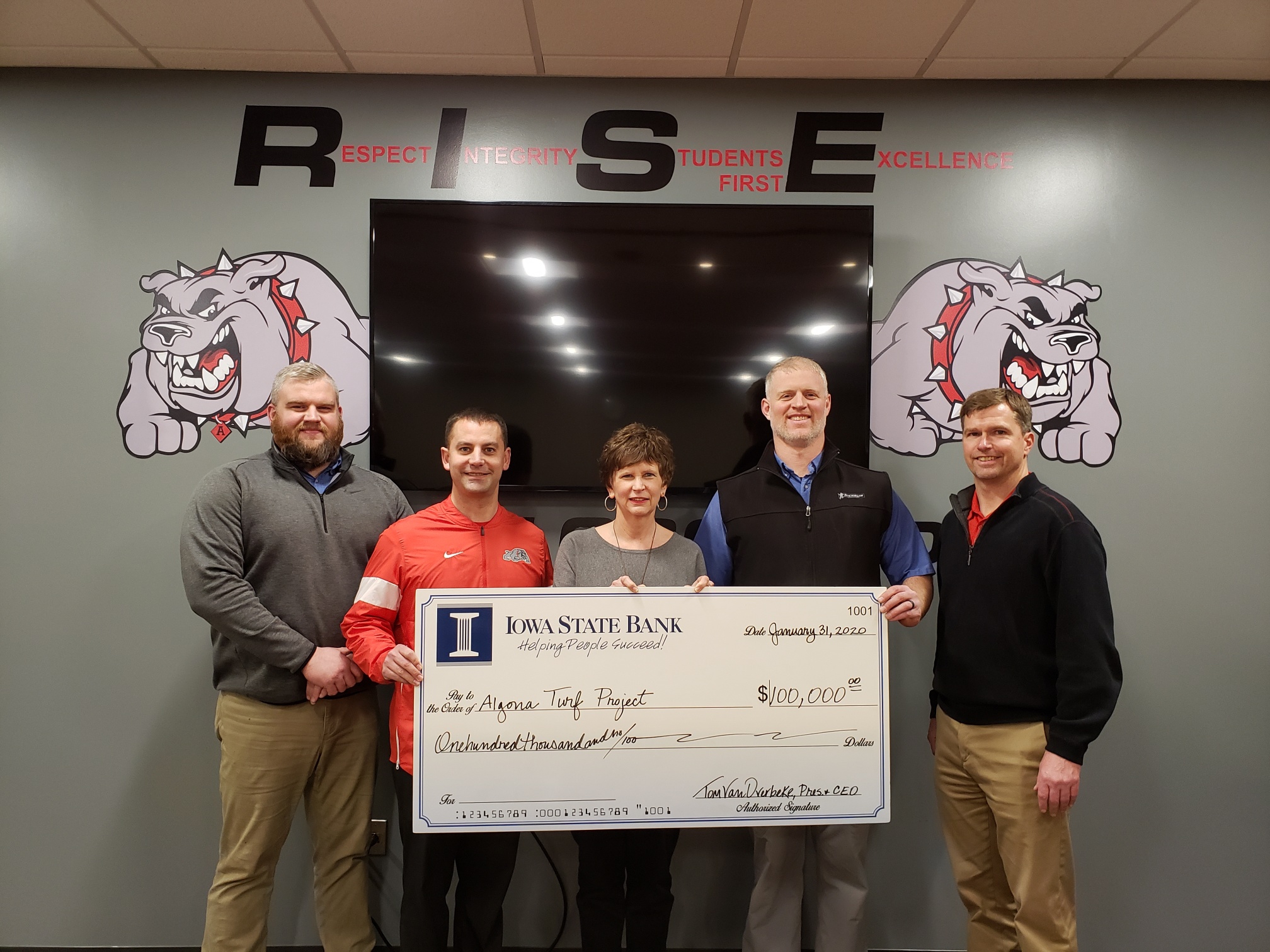 With fundraising efforts for the Algona Turf Project well underway, Iowa State Bank announces a $100,000 gift to the $1.2 million project that will create a synthetic turf field for the Algona community. Bank executives Jason Wartick (Executive Vice President & CCO) and Kristie Brown (Executive Vice President, Trust & Human Resources Development) presented the gift to AHS Turf Project committee members Jordan Limbaugh, Joe Carter (ACSD Superintendent), and Jay Limbaugh.
Iowa State Bank President Tom Van Overbeke stated, "Ensuring top-notch facilities in our communities is crucial to our area's economic development. We're pleased to be a part of this project as it creates more opportunities to showcase our community and provides a source of pride for our customers, our employees, their families and our community as a whole."
Photo Caption: Iowa State Bank presented a $100,000 gift to the Algona Turf Project. Pictured are: Jordan Limbaugh, ACSD Superintendent Joe Carter, Kristie Brown of Iowa State Bank, Jay Limbaugh and Jason Wartick of Iowa State Bank.