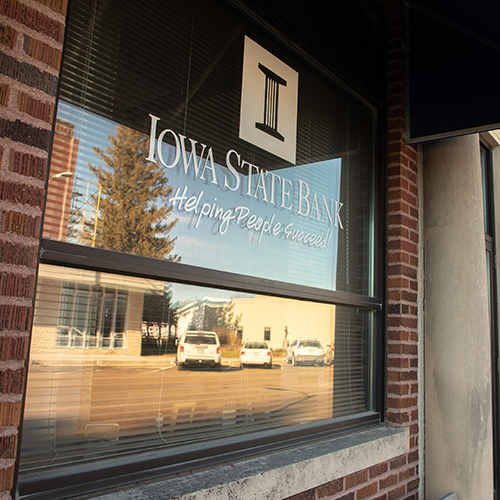 Savings Solutions for Your Business
As a business owner, you know saving is a valuable skill that can set your business up for long-term success while keeping you prepared for anything unexpected. But to apply your saving strategy the way you want, you need the right account. At Iowa State Bank, we provide you with three different business savings account options. This allows you to choose the account that works best with how your business operates. To open a business savings account, you can either contact us online or stop in to your local branch to connect with our business banking team.
Compare Business Savings Accounts
Regular Savings
Select Savings
Money Market Select Savings

Perfect for you if…

You need to start a savings program for your business.

Your business can afford to devote more of your cash to savings to earn a higher rate.

You have excess funds that you want to grow while still being accessible.

Benefits and Important Things to Know

Great way to start saving;
$100 minimum balance required; funds are easily accessible; funds earn interest.

$5,000 minimum balance required; earn additional interest at $25,000 and $50,000.

$10,000 minimum balance required; interest earned is paid monthly; the higher your balance, the better your interest rate.