Loans for your Farm Business
Farming is a way of life in Iowa, and it's important for farmers to work with a lender who can tailor the lending solutions to meet their unique borrowing needs. At Iowa State Bank, that's exactly what you get. Our lenders are experienced and know exactly how to work with you to get you the loan your farm needs. From lines of credit to maintain cash flow and capital needs, to loans to help you purchase critical pieces of equipment, we're here for you. Visit your nearest office to speak with our lending team about your needs.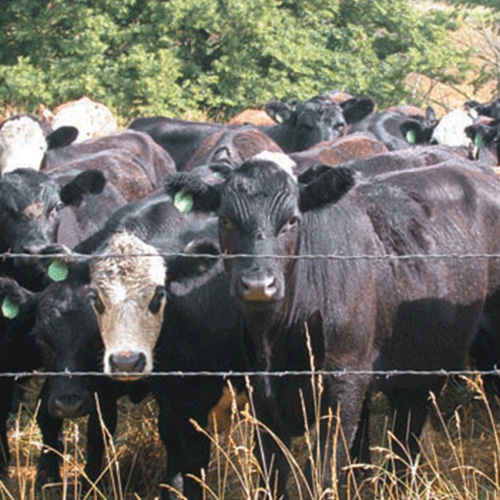 Our Ag Loan Solutions
| Loan Type | Loan Details |
| --- | --- |
| Term Loan | Borrowers receive a lump sum loan with a fixed rate and pay the same amount for the loan's term. |
| Operating Line of Credit | This option gives borrowers the ability to draw on a line of credit as they need it to maintain cash flow. |
| Livestock loans | Finance the purchase of feeder or breeding livestock. Rate and terms are determined by the type of livestock. |
| Equipment Loans | Loans are used to finance the purchase of tractors, heavy implement equipment and other critical equipment to your operation. |
Farmer Mac Real Estate Loans
Iowa State Bank is an approved Farmer Mac lender, which means we provide Farmer Mac Ag Real Estate Loans. Despite working with such a large name, you still receive local service.
As a Farmer Mac Approved Lender, we're able to offer the benefits of Farmer Mac Ag Real Estate Loans while still maintaining a one-on-one relationship with you.
These loans are available for certain types of real estate:
Row-crop farmland

Pasture

Livestock production facilities

Packing houses

Other facilities closely related to production agriculture
Benefits of Farmer Mac loans are focused on providing you with maximum flexibility:
No minimum loan size

Terms from 7 to 30 years with amortizations ranging from 10 to 30 years

Competitive interest rates

Adjustable and variable rate options available

Fixed rates up to 25 years help to reduce your exposure to rate risk!

Open pre-payment without penalty on most products

Funds can be used for real estate purchases, refinancing and improvements
*The Federal Agricultural Mortgage Corporation, commonly known as Farmer Mac, is a government-sponsored entity, established by Congress as a secondary market for agricultural mortgages and rural utility loans.