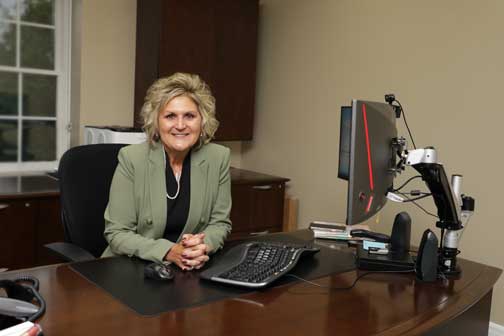 Shareholders of Mid-Iowa Bancshares Co., the holding company of Iowa State Bank, received a message of strength and growth at their annual meeting held on Tuesday, March 15, 2022. The holding company reported that Iowa State Bank had a 13% increase in assets for 2021 with total assets exceeding $423 million, a new milestone for the bank.
Chairman Tom Larson announced the appointment of Laurie Vitzthum as Chairman of the Board of Mid-Iowa Bancshares Co. and Iowa State Bank. Vitzthum was named President & CEO of Iowa State Bank in August 2021 and has been with the bank since 1990.
In other business the holding company appointed Laurie Vitzthum, Jason Wartick and Kristie Brown to the board of directors for Mid-Iowa Bancshares Co. Directors Tom Larson, Mike Reynolds, Jonathan Grether and Matthew Muller were re-elected. Chairman Larson expressed the board's genuine appreciation to the staff of Iowa State Bank for their extraordinary commitment to customers during 2021 as the staff worked tirelessly to deliver banking services during the pandemic. Larson specifically cited the staff's quick response to assist businesses and employers with the Paycheck Protection Program.
Mid-Iowa Bancshares Co., established in 1981, is the holding company for Iowa State Bank of Algona with additional offices in Corwith, Ruthven and Wesley.